Regular price
Sale price
$7
Unit price
per
Got questions?
Our friendly specialists here to help. Chat with us now and we'll give you a hand.
View full details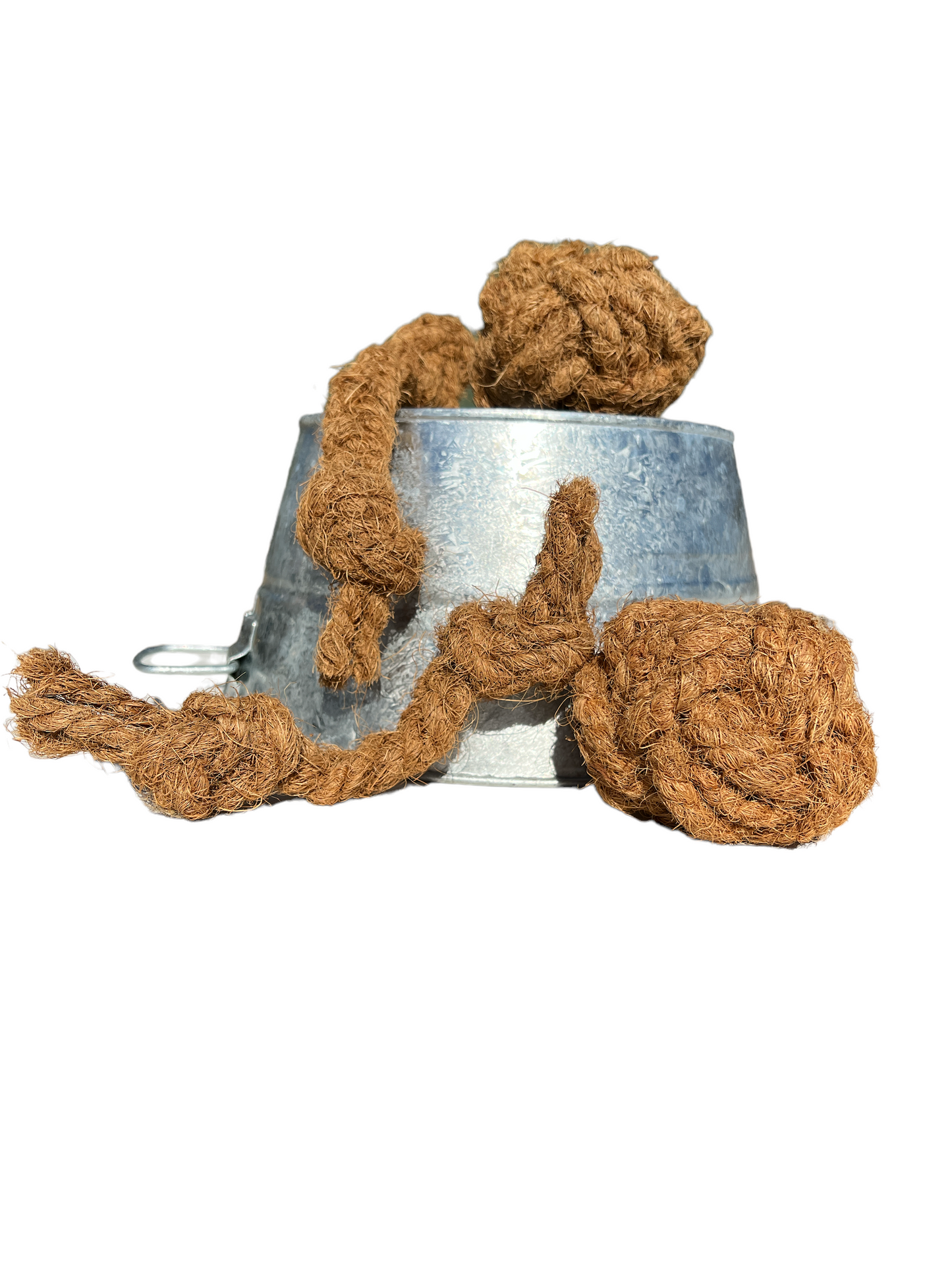 Product Details
Our Coconut Husk Toys are made from sustainably sourced coconut husk, which naturally scrubs your dog's teeth as they chew. They're durable and when your dog happens to eat their toy, like most dogs do, coconut husk is fully digestible.
Benefits of Coconut Husk
High in Fiber: 

Dogs can eat the coconut shell because it will act as a good source of fiber. This fiber can then be used to increase their metabolic rate and get rid of constipation if it's ailing your dog.

Promotes Dental Hygiene: Chewing on coconut husk helps clean and sharpen your dog's teeth
100% Digestible: Coconut Husk is fully digestible in small amounts which makes this toy great for dogs who like to destroy their toys.
Ingredients
100% Coconut Husk
Frequently Asked Questions
Is coconut husk good for my dog?

Coconut husks are the shell around the coconut. Coconut husk is safe for dogs in small quantities. Dogs have no problem digesting the husk and enjoying its enriching fiber content. If given in moderation, the coconut husk is good for dogs.