Regular price
Sale price
$6
Unit price
per
Got questions?
Our friendly specialists here to help. Chat with us now and we'll give you a hand.
View full details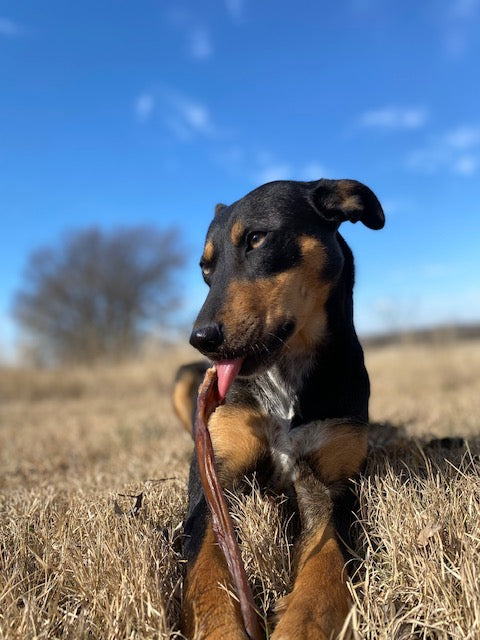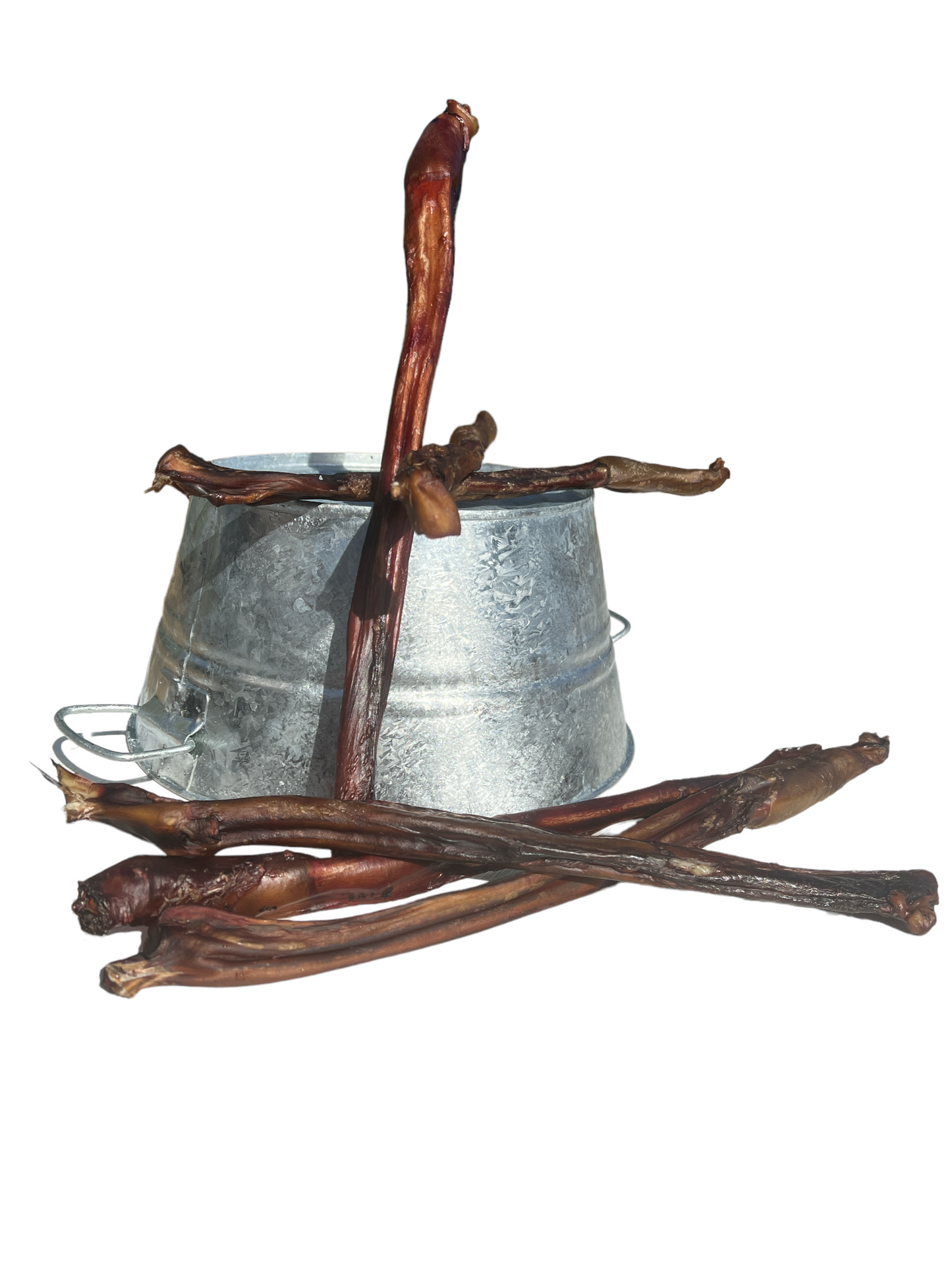 Product Details
11-13 inches in length
2-2.8 Ounces
Bully Sticks for Medium-Large Dogs
Light-Medium Chewer
Jack's Premium Bully Sticks are a longer lasting treat sourced and made in the USA. We source all our cattle from small farms, not feeder stock cattle. We slow smoke and dehydrate our bully sticks with unique smoking processes. We never bake our sticks giving them better flavor and longer lasting tendencies. We never add any chemicals, preservatives, or liquid smoke to our treats.
Benefits of Bully Sticks for Dogs:
Good for Dental Hygiene-Chewing promotes healthy gums and reduces the plaque buildup on teeth
Provide Mental Stimulation- Chewing keeps dogs entertained and fights boredom
High Protein- Protein is  necessary for health bones and growth
Low Fat- bully sticks are much lower in fat than other traditional treats, making them an ideal choice for dogs who may be watching their weight or have digestive sensitivities.
Great for all breeds and ages, even puppies
"Odor Free" - Might leave behind a BBQ smell
Bone & Rawhide Free
Ingredients
100% Bovine Steer Pizzle
Frequently Asked Questions
What are bully sticks?

Bully Sticks are an all-natural, longer lasting chew safe for most dogs. They are made from 100% steer or bull penis, also commonly referred to as pizzle. They are bone and rawhide free. Since bully sticks are an all-natural, hand-made product, the shapes and sizes will vary with every stick.
What is pizzle?

The word pizzle traces its origin to the German word meaning sinew, which refers to a piece of tough fibrous tissue uniting muscle to bone; biologically, this is called a tendon or ligament. It is now used to refer to the penis of an animal, especially a bull. In earlier times, it was displayed in French heraldry and used as a word of insult by Shakespeare. Beef pizzle was first rendered for commercial use as a glue, but its use later widened and eventually became popularized as a chew stick for dogs. https://www.scienceabc.com/nature/animals/what-are-beef-pizzles.html
How are bully sticks made?

While most bully sticks are made with bleaches or chemicals to reduce odor & preserve the sticks to sit on shelves, then stretched out and oven baked, Jack's Premium uses a different approach that makes our bully sticks more nutritional, flavorful, and longer lasting. Jack's Premium bully sticks are slow smoked and dehydrated without any bleach, preservatives, or liquid smoke.
Where do bully sticks come from?

Bully sticks come from the penis of bulls and steers, male cattle. We source our cattle from small farms in the USA. All of beef is USDA certified. Since we work with small farms, the cattle has a higher tendency to be grass fed and pasture raised. We never source our meat from cattle that is feeder stock or raised with antibiotics and hormones.